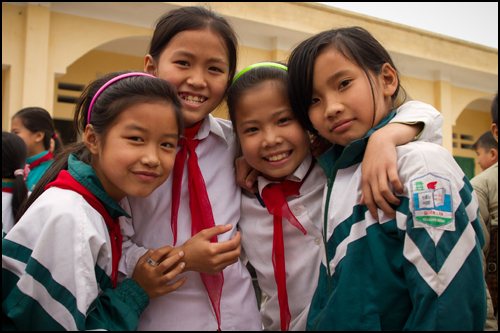 On a morning walk around the island we stopped in at a primary school. The kids were keen to practise their English, with all the usual questions being asked.  Unfortunately they weren't so good at understanding the answers.  They thought that I was from the U.S. until the matter was cleared up with a bit of kangaroo mime which seems to be understood the world over.

After lunch we said goodbye to Bai Tu Long Bay and hello to Halong Bay.  We stopped at an atmospheric floating village set amongst dramatic limestone islands.  As we floated through on a small row boat the houses rocked gently on their pontoons.  We rowed into the mouths of caves and came out into lakes surrounded on all sides by high rock walls that made for peaceful secret worlds of green water and gentle echoes – shattered by the ringing of our rower's phone.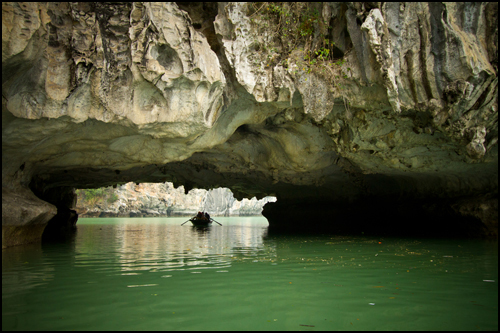 After anchoring for the night, we did our own bit of silence shattering with an onboard karaoke session.  A mix of English, French and Vietnamese songs blasted out into the night.