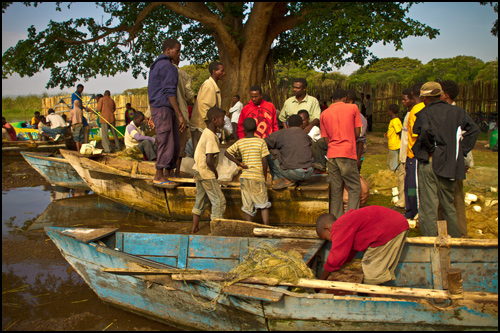 Awassa's fish market was bustling in the early morning.  Small wooden boats were coming in, with people buying straight from the fishermen.  On the spot, the fish were filleted, dipped in chilli paste and eaten raw, sashimi style.  Pelicans and other water birds waited impatiently for the scraps.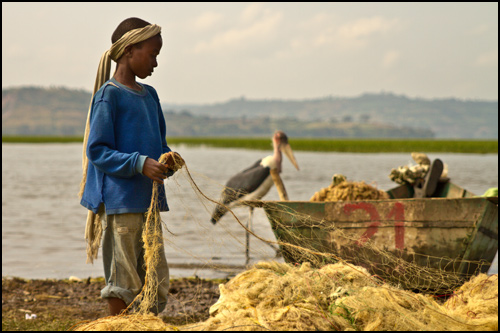 Bulk buyers could be found further up shore intensely bidding on the days catch.  Young boys with nimble fingers had been employed to skin and fillet the fish.  One boy used his teeth to great effect.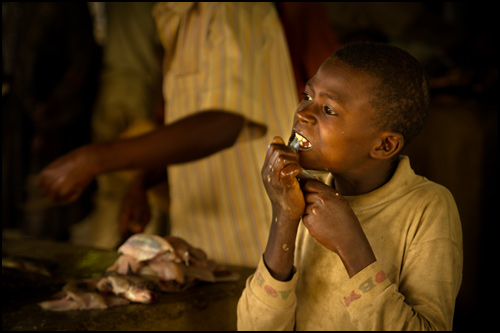 Heading further north towards Addis Ababa, we made our last overnight stop at another lake, this time Lake Langano.  The lake is a popular spot for weekenders from Addis.  Our resort had a certain faded run-down charm about it, and the cabins were comfortable enough…once I finally got settled in one!  My first cabin was too far from the lake, so I was kindly moved to a lovely one right by the water.  While there was plenty of water right outside the door, the taps inside were dry.  The third cabin was back from the water a bit, but everything worked.